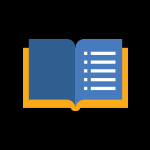 Library e-News
News, tools & research strategies from NYIT Librarians.
Learn More
It has become increasingly important to think about publication cycles and timeliness. Most database search results default to a rank by relevance. People tend to stick to the defaults. Remember, you can always adjust your search results to a time frame or chronology.
For general news New York Tech provides access to The New York Times Digital Edition, The Wall Street Journal and The Chronicle of Higher Education. You can also monitor key journals in your field with BrowZine.
To follow up on any of these ideas, please contact us at askalibrarian@nyit.edu.