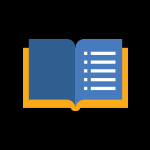 Library e-News
News, tools & research strategies from NYIT Librarians.
Learn More
Summer session is the perfect time to take your creativity to the next level.
The lending technology items below have just been added to the NYC Campus Library. They include everything from a portable ring light for your next job interview or YouTube video, to graphics tablets for your online portfolio, to a 5K VR camera.
Visit the library, check them out and take them home.
You can download and view additional lending technology items here.
Did we miss anything? Is there something that you would like to check out from one of our branch libraries? Let us know by emailing askalibrarian@nyit.edu.