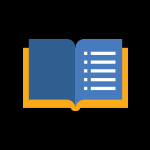 Library e-News
News, tools & research strategies from NYIT Librarians.
Learn More
Meet NYIT Librarian: Sunny Chung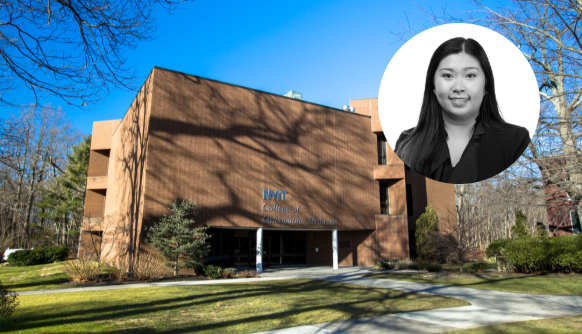 Describe yourself in three words
Driven, reliable, creative.
What are you reading (or listening to on your mobile device)?

Reading - Crying in H Mart by Michelle Zauner.
Listening to - The Light We Lost by Jill Santopolo.
What do you as a medical librarian contribute to your library?

I conduct controlled vocabulary searches, catalog books, and am creating a research guide on how to conduct a systematic review. When students or faculty need help locating resources, they can reach out to me.
Why did you decide to become a librarian?

I decided to become a librarian because I worked at my college's library as a work study student and really enjoyed the academic library environment. (There's stories of the Alden Room being haunted by the first librarian who worked there.) After graduating from SUNY Oneonta, I interned at Stony Brook Health Sciences Library and enjoyed helping people with their research. Here, I get both of those things in one place.
In your own words
I double majored in political science and geography at SUNY Oneonta. During my time there, I was President of a student humanitarian club as well as my sorority. I also volunteered on the student emergency medical squad and interned for the University Police teaching CPR classes. I earned my Master of Library and Information Science degree from Queens College in May 2021.
Advice to students
Get involved on campus! I met some of my best life-long friends through joining an e-board for a club when I was in college. It is a very rewarding experience.
Did you know (fact about yourself)
I worked at the 2018 National Baseball Hall of Fame Induction and got to meet a lot of former inductees during the VIP event.
Most recent show you watched
Contact Info
Medical Library, Rockefeller, Room: M02, Old Westbury
schung12@nyit.edu
Phone: (516) 686-3943
Make Appointments