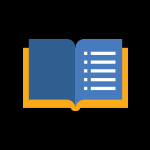 Library e-News
News, tools & research strategies from NYIT Librarians.
Learn More
ORCID iD | IEEE Courses | LinkedIn Learning | Medical Images
Read the latest issue of the New York Tech Library newsletter. In this edition:
1. With the end of semester just 4 weeks away, let the librarians help you with your term papers, group projects, and other key assignments.
2. Stay up-to-date on the latest developments in core and emerging technologies with IEEE Courses and LinkInLearning.
3. A new resource guide to help you locate medical images.
4. Increase the impact of your research. Tips on how to promote your research and profile as a New York Tech researcher and author.