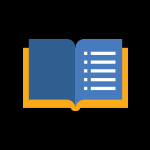 Library e-News
News, tools & research strategies from NYIT Librarians.
Learn More
The libraries have prepared their spaces for safe social distancing practices and open spaces for studying and Zoom classes. The safety of NYIT students is a major priority at the library and we are taking all the necessary precautions to prevent the spread of covid.
While many of our services are remote, the libraries are still lending computer devices, calculators and regular circulating items to students and faculty.
Wi-Fi HotSpots, Arduinos, Raspberry Pi's, cameras are available for loan. It is important to note that the VR equipment, headphones, Snap Spectacles or similar devices, cannot be borrowed at this time.
The Innovation Labs on both the Long Island and NYC campuses is offering free 3D printing services for students during the Fall semester. In order to print, you may contact us to discuss your project and email your project file. When your project is completed printing, you may then pick up your project from the library. Visit our 3D printing page to schedule an appointment.
Video conferencing provides the librarians with an opportunity to continue to teach workshops using Zoom. Our next scheduled workshop will be "Locating GIS Databases" and will utilize our new subscription to FIMo, the Insurance Maps database. It will be held on October 27 at 12:45pm and will be presented by Vanessa Viola and Carlo Minchillo. Visit our calendar to see our current list of upcoming library events.
The Innovation Lab is also available to ACE students by individual appointments. This can be done on campus or as a Zoom consultation. Appointments can be made according to safety, availability and convenience.
We hope to see you at the library soon!
Emerging Technology Librarians