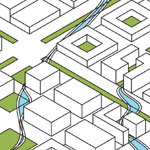 Spotlight on Urban Design
This blog is maintained by the Architecture, Urban, and Regional Design, M.S. program. Contact maurd@nyit.edu for more information.
Learn More
Feature | Apr 02, 2018
Associate Professor Jeffrey Raven and NYIT student Luciana Godinho talk about ways that mayors and urban leaders can help residents adapt to a warming climate.
Read More at the Box